PHP/Symfony Developers
We are in need of a Symfony developer who never (ever) said that PHP is dead.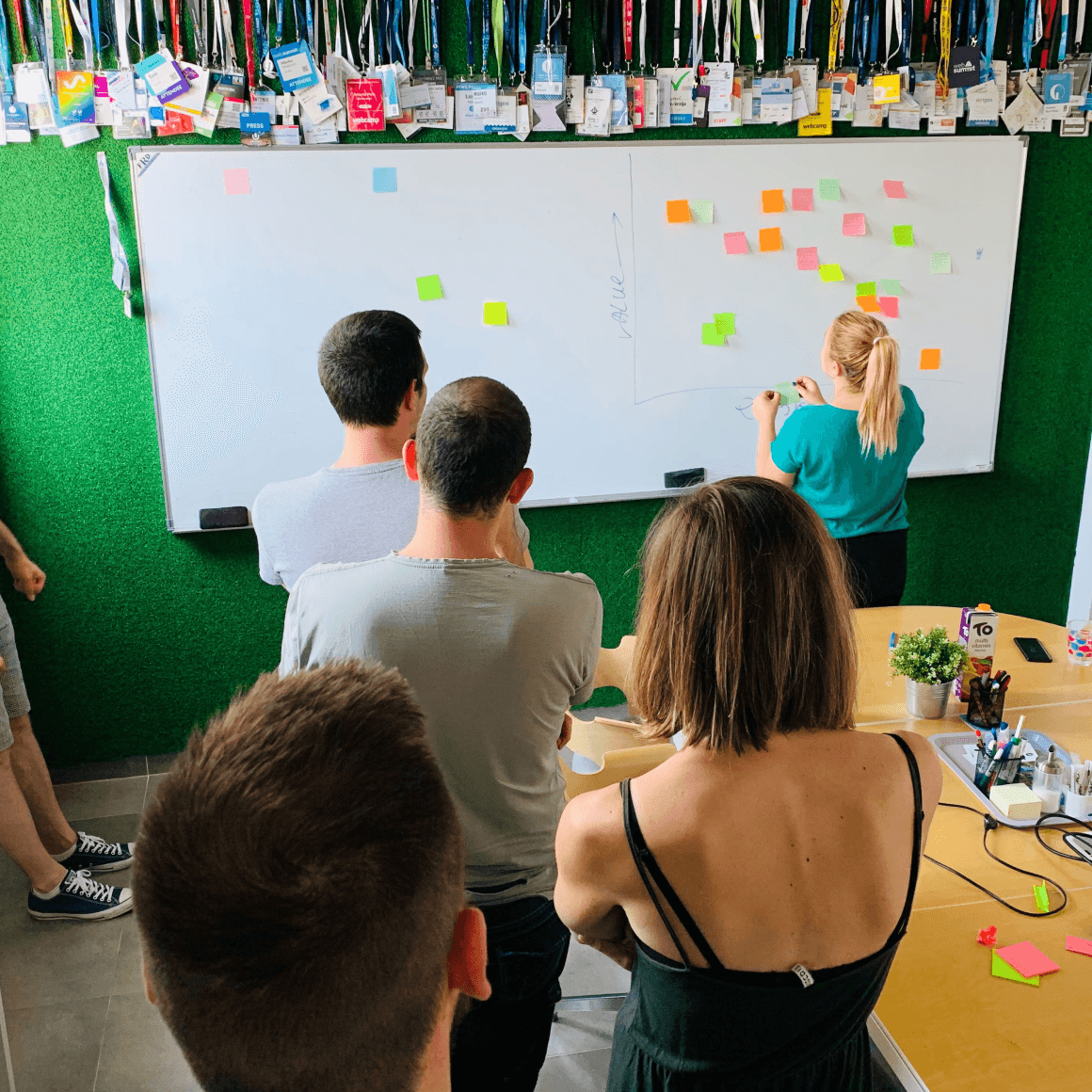 €2.200 - €4.650
Salary

Split / Zagreb / Remote
Location

Full time
Contract

Mid / Senior
Seniority
PHP experts
Develop, test, and maintain complex backend systems.
Symfony-oriented
Proficient with at least one backend framework (preferably Symfony).
OOP foundation
Familiarity with Object-oriented programming concepts.
Previous database experience
Preferably MySQL or other non-relational databases.
API Platform proficiency
Previous encounters with creating flawless REST APIs.
SOLID principles knowledge
Familiar with five design principles for object-oriented programming.
Design and architecture patterns
Build software systems that are easy to understand and modify.
Test-writing experience
Experience in writing unit, integration, and functional tests.
Teamwork and cooperation
Good communication inside and outside of the team.
Work independence and autonomy
Strong problem-solving and decision-making abilities.
Open-Source mindset
Notable aspiration to share knowledge among team members.
Version control
Experience in using GIT-like control systems.
Sylius experience
Or with similar headless eCommerce frameworks.
DDD approach
Experience with Domain-Driven Design models.
TDD experience
Catch your errors early in the development process.
A competitive
salary
Above the national standard. Let's move the money barrier out of the way and negotiate the terms that will make you satisfied in the long haul.
Yearly
profit share
After six months in Locastic, you enter the 10% profit sharing pool. You also receive periodic rewards for going the extra mile on projects.
Flexible
working hours
Are you an early bird or a late-sleeper? That's alright. Feel free to tailor your working schedule according to your habits.
Remote
work
It doesn't matter where you work from, as long as you can fit into our culture and handle your responsibilities.
Team buildings
and celebrations
We pinpoint a ski resort for snowy activities during the winter, while in the summer… well, just Google "Stončica Bay".
Open Source
contributions
We actively share our knowledge because nothing really beats the feeling of a proper community contribution.
Long-term and
challenging projects
Settle for the long haul instead of constantly changing projects and always starting from scratch.
Workshops and
conferences
Always strive to improve! You are in charge of your own progress, so pick a workshop or a conference, and we will book your tickets.
Career switch
possibility
If you'd like to pursue a career in other departments, we will invest in your journey of becoming a React, UX, Sylius or Symfony expert.
Vacation
for everyone
It doesn't matter if you are a student or a full-time employee. You start with 25 vacation days and add a day per each year you spend in Locastic.
Preventive
health checks
Health is your biggest wealth. Aside from supplementary insurance, we'll ensure you attend a medical examination at least once per year.
Referral
bonuses
Here at Locastic, we financially reward you for recommending colleagues, clients or project leads which eventually get materialized.
Office
perks
Join us at the office in Split and enjoy complimentary drinks, snacks, ice cream, Playstation 5, table tennis and hilarious jokes.
Tinel
Meetup
Learn from the best! We bring prominent tech speakers to our office in Split to distribute free knowledge. Every single month.
Games in
our veins
Are you rushing in or you're going sneaky-beaky like? Welcome to the temple of former Good Game Global CS:GO champions.
Still not convinced?
Click below to learn about the Locastic culture and meet your future colleagues.